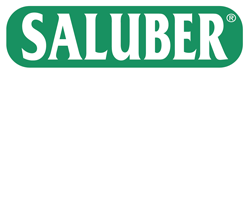 | | |
| --- | --- |
| designed and | made in italy |
ARTISAN QUALITY
CONSTANT RESEARCH
WELLNESS AND SAFETY
WHAT ARE INSOLES FOR?
Helping the foot to work correctly insoles guarantee much more comfort and significantly enhance footwear's quality.
WHY USE INSOLES?
The foot is designed to substain body loads for the whole lifetime of an individual and we approximately walk for more than 100.000 miles during our life. Insoles strengthen the foot arch support and distribute the weight evenly so that no area is overloaded.
WHAT YOU SHOULD PAY ATTENTION TO CHOOSING AN INSOLE?
Saluber range includes Comfort insoles and orthotics with defatiguating , anallergic and  pain removing properties. Designed for daily and sport asctivities and for solving foot pains and discomfort.
WHY CHOOSE A SALUBER INSOLE?
Our products are developed from a  skillful selection of best-in-class materials with both hi-tech and natural properties. We cooperate with several Universities and Hospitals in Italy and abroad and we official sponsor of Fiamme Oro, the sport department of the Police force.
ACTIVE. Designed to guarantee high performance in all sport activities with excellent shock-absorbing and defatiguating properties.
STYLE. High performance and comfort for daily use
SAFETY. To guarantee comfort in all Safety shoes used for long periods in physically stressfull and fatigating activities.
MEDICAL. This large range offers products that are ideal to be used in all types of comfort shoes and to solve common problems of the foot
FORS™ MEDICAL DEVICE
From the research of Saluber® laboratories the innovating offloading insole FORS™ for the treatment of plantar ulcers in the acute phase
PERFORMANCE HI-TECH PORON
The Poron sprin-back membrane evenly distributes the weight of the body across the whole of the foot at every step, balancing the load and improving the dispersal of micro-impacts.
MATERIALS
Saluber is outstanding in its use of materials capable of protecting the foot and its natural well-being by assuring unrivalled comfort, functionality and hygiene.
THE SALUBER MISSION
Walking, running, spending a long time on your feet, taking part in competitive or leisure sports… Suffering from small problems arising from gait or lifestyle.
SALUBER's mission is to develop products that help our feet to do their job better, promoting health, wellbeing and high performance.
Thanks to its long experience and the cooperation of leading health, scientific and sports experts, SALUBER offers products that deliver the best in efficacy and safety.